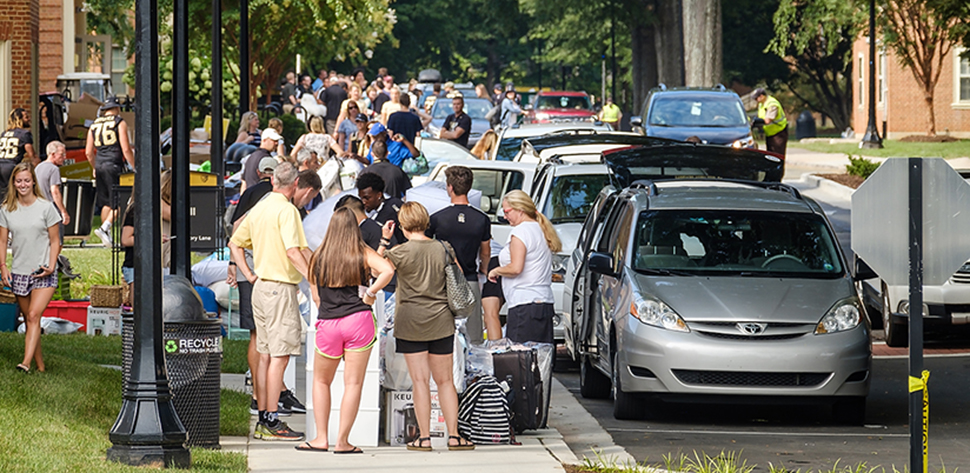 FOR PARENTS & FAMILIES
When Your Student Needs Assistance
Hosted by the Office of the Dean of Students, this popular fall event invites families to visit their student and discover what makes our campus community so special. The weekend typically features a home football game and other athletic events, traditions like our Tailgate Lunch, Sunday Brunch, and student A Capella concert, faculty lectures and academic showcases like the Undergraduate Research Symposium, and a variety of receptions, workshops, tours, and open houses.
---
---
For families new to campus, here are Family Weekend basics:
The WFU Family Weekend website is here.
Family Weekend also has a Facebook page which will keep you up-to-date on all FW-related developments, both before and during the weekend.
The date for Family Weekend is normally announced early in the spring semester, after the home football schedule is set, and will be announced via the website, Facebook, Daily Deac blog, and wakeforestsports.com.
---
Although we can't predict the date for any given year, the majority of Family Weekends take place in late September or October.
Registration and ticket sales for the event typically open sometime in early to mid July. The go-live date for registration is normally announced along with the event date.
We do arrange hotel blocks for the weekend and will publish them as soon as possible, but take note our blocks are very limited. We have a list of local hotels available on our website – reserve hotel rooms early for best availability!